How to present your B2B products in eCommerce?
B2B products in a web shop demand more attention when being presented to clients
You wonder why? First of all, because the client is the one that makes the decision to buy in a web shop, based on available information on the product. Still, it seems that many B2B ecommerce companies don't take this issue too seriously.
According to conducted research, 46% of ecommerce stores doesn't offer their buyers enough details on their products and as expected, it significantly affects the number of page views. We are going to give you some advice on how to best present products in a B2B web shop and attract as many buyers as possible so you wouldn't end up on this "infamous" list.
Include the right information in product description
This is a simple rule. A quality description of the list of products in a web shop contains accurate and detailed information. What kind of information are we talking about? B2B products should contain two basic categories of information in their descriptions. They are general features and features that are specific for a particular product category.
What are general features of a product?
General features are key to all B2B products in ecommerce and they include:
The price (price per piece)
Product icon
The title and the type of product
Available options of a product (colour, size, material, capacity etc.)
Buyers' reviews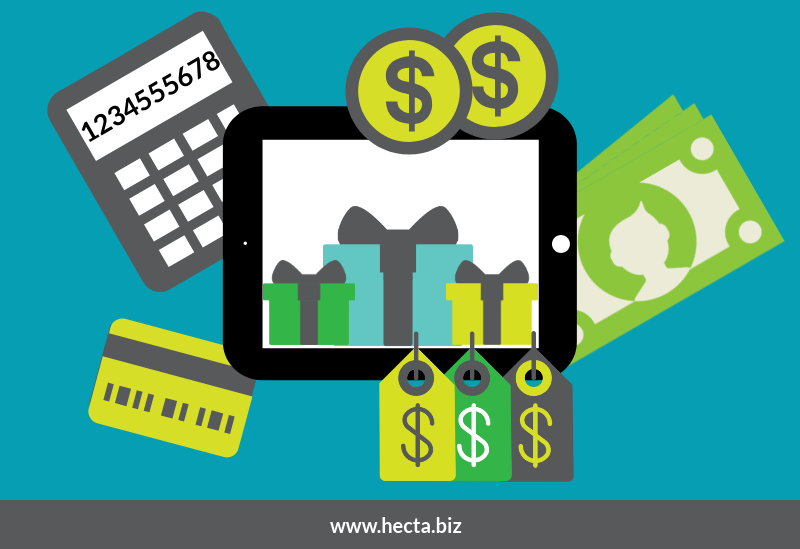 The price
The price of a product is one of the key information for a client, not only because of the product's review, but also because of its comparison with other products. That's why the price should always be visible. It is also advisable to offer the buyer a price per piece for products that are usually bought in larger quantities.
This is a quicker way for a buyer to get the information on what product has the best value for money. Unfortunately, research has shown that up to 98% of web shops where these types of products are sold don't have a price per piece displayed.
Product icon
B2B products in a web shop have to have their own icon. Why? Research has shown that product icons are very important to a client during purchase. Products without icons are usually considered incomplete and are often disregarded by buyers.
Although it may seem strange, the quality of the product icon is exactly what plays a key role when choosing a certain product in B2B ecommerce.
It provides visual information on the product. Advice? Pay attention to icon size and always include them in the products list. B2B clients will surely take notice and appreciate it.
The title and the type of product
These are the two things that all B2B products in ecommerce simply must have. The title and the type of product help when a buyer has issues with figuring out what the product is, based on its thumbnail. Descriptive names can often effectively replace product names.
Still, there are several industries where the information on the type of product is of much more use than just the name. In that case, the type of product can be displayed instead of or combined with the title. Additionally, the title should have all the keywords related to the type of product.
Available product options
Availability of colours, sizes, materials etc. B2B products in a web shop must have all this information. Without them, buyers often disregard the product, although it may be exactly what they need. The reason? Your client didn't get the information on all available product options at the right time.
Nevertheless, this information shouldn't be displayed always. For example, a buyer surely wants to know if a wooden desk comes in different sizes and that information should be available. On the other hand, information on the availability of all different footwear sizes isn't necessary. Considering the type of product, the buyers will assume themselves that that particular option is available.
Buyers' reviews
B2B products in ecommerce should have buyers' reviews. Why? A good review is a "safe choice", especially if a client is buying a product for the first time. Information about the opinion of other buyers is a good indicator of the value for money that the client is getting, especially when a client is indecisive between similar products in the same category.
With an average review of the product, also display the number of previous buyers that gave their review. Research has shown that both of these features are important for new potential buyers, i.e. that they won't consider an average review if they can't see how many previous buyers have reviewed the same product.
What are specific properties (for a certain product category)?
These are features specific for a certain product and as such they vary from category to category. Here is an example. A specific feature in the category "children's toys" can be the clients' age. For a mobile phone, it's the size of the screen or the amount of storage.
B2B products in ecommerce must have an optimal combination of information on general and specific features. That means that there shouldn't be too much or too little information in the product description. Exactly those products are the ones that clients will easily compare with other products inside a web shop or even from another web shop and make the decision to buy even faster.
Determine specific features of products
All categories of products have at least one, and often a few specific features that you simply must include in the list of information that you give to potential buyers. This information helps the client in B2B ecommerce when deciding which products to look at and which ones to disregard.
How to determine which specific features of a product are important to buyers in a certain category, i.e. which B2B products will draw the attention of clients, based on this information? Here are a few examples.
Compatibility with other products
The importance in certain technical categories is determined by its compatibility with other products. That is why this type of information should be included in the product list in B2B ecommerce. Why? Because it is easier for a buyer to then recognize which product suits him, without having to examine and click on every product on the list.
Here is another advice for creating a good B2B ecommerce shopping experience. If a buyer has already added a product that seeks compatibility with other products to the "cart" – foresee it and highlight beforehand what those products are, already when showing search results for a certain item.
Consider the product from a buyer's perspective
Try to consider the buyer's perspective when defining specific features. Ask yourself which information on a product would you want to know as a client, i.e. why would you choose exactly that product instead of another. To this affect, information on the recommended manner and frequency of usage can help significantly. Especially when a buyer isn't also the end user of the product. This information can often direct a client to a product that fits best according to the criteria of his search.
A good example of specific product features, related to a specific category, are also products that are used or operate in specific circumstances. Examples? Safety gear, products used outdoors, underwater gear etc. Camera resolution, engine power on a car, production of foods – these are all examples of specific product features.
Conclusion?
So, B2B products that draw the most attention of new buyers to a web shop are the ones that come with an optimal ratio of general and specific features. This type of information display serves as a kind of a guide for B2B buyers through numerous products that are available in online wholesale. Simplicity, product visibility and the quality of provided information on products significantly affect their decision to buy.
In the second part of this blog we bring You more useful advice on how to properly present products in a B2B web shop. And if You want to offer Your products via B2B ecommerce, contact us for more information and learn everything on the latest software solutions that could help you.