B2B online selling in the time of the coronavirus: challenges, solutions and new opportunities
A drastic increase in the number of orders, problems in the supply chain, closed shops, and changes in user behavior. The coronavirus pandemic has left significant consequences on the B2B business. B2B online selling is, of course, no exception.
During the last couple of months, while millions of buyers around the world were closed in their homes, global online trading noted a record number of orders. Data shows that Amazon+ sales have gone up by 26% in the first half of 2020. Online orders of American chain stores have literally jumped by 80% and the same trend can be seen with European sellers.
Still, the impact of the coronavirus was not the same for all webshops. While online selling of luxury products and goods is in a decline, the other part of B2B companies has registered a growth in the number of orders. Therefore, we give you some answers on how to deal with challenges and problems that the coronavirus pandemic has caused for B2B companies.
Switch your buyers to an online sales channel
Selling online is the only way you can maximally limit physical contacts in the time of the coronavirus and simultaneously, make sure that business keeps going. That's why now it is the right time to, if you haven't done it already, attract buyers to an online shop.
Some of them surely already have experience with online orders. Although, others may need help to do it. Here's some advice on what to do if that is the case:
First of all, remind buyers that your B2B online selling is available even at a time when offices are closed. Then hire sales representatives to contact buyers and explain the way they can create their online orders. Clients that haven't had previous experience with online shopping could use the help.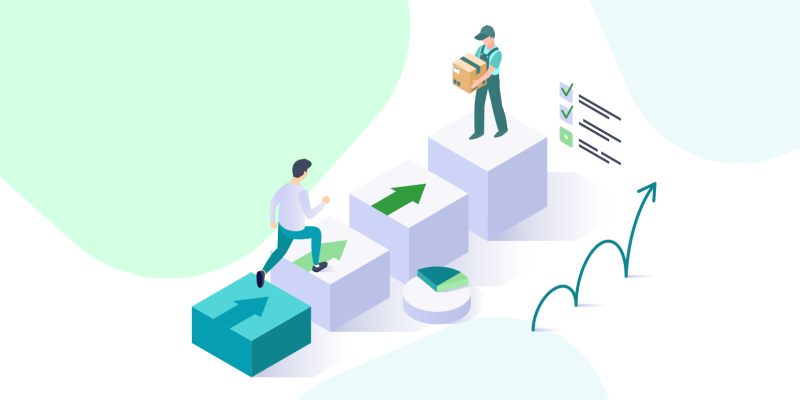 Consider the existing online clients
If you offer help for your existing clients in a crisis situation, you are addressing them as a reliable partner they can count on. For example, you can offer discounts or free delivery to clines from branches that have been most affected by the coronavirus.
Also, consider the availability of products for existing clients. Their orders can be more important than the ones from new buyers who want to order smaller quantities of products.
Act kindly towards your clients who have had financial problems due to the coronavirus, by extending them payment deadlines. Also, highlight products that could help your buyers and inform them of possible delivery delays. Make all this information easily available in the B2B webshop.
B2B online selling has to keep up with buyers' needs
As the number of B2B clients that decide to buy online grows, it is no longer sufficient to have only a B2B webshop. It is extremely important that your B2B eCommerce platform completely suits all your buyers' needs.
An Integrated B2B webshop enables precisely that. Such eCommerce solutions use an ERP system like Microsoft Dynamics 365 Business Central as an engine. It provides accurate and prompt information on the inventory condition, a simple product view, and fast and efficient shopping. Besides, they offer an insight into previously made orders and enable updated calculations of various tax rates and printing necessary documents. Anytime, anywhere.
With the help of an integrated B2B eCommerce, the user's clients can make an order directly from their software system. They can also see all information on the current inventory and can simply download their invoices electronically. There is no need to manually input data.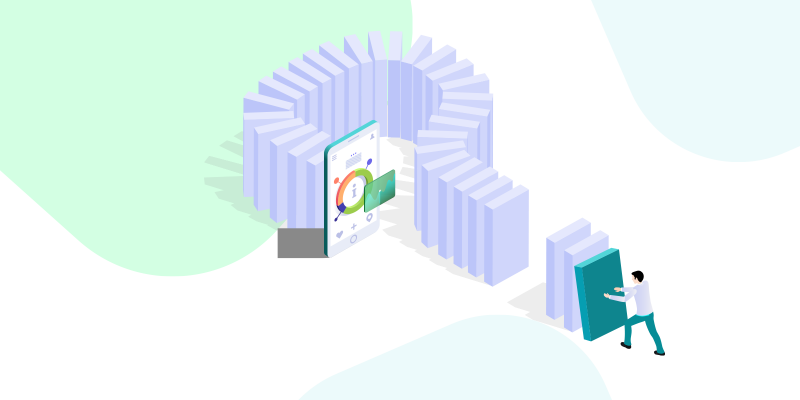 Simplify returns
During a crisis situation, like this one caused by the coronavirus epidemic, it is more likely that you will experience oscillations in the demand for certain products.
Also, a number of buyers faced with financial problems will surely look for ways to save money on orders. It is also very likely that this uncertainty will result in a greater number of returns. That is exactly the reason why you should make sure that this process is as simple as possible.
An integrated B2B webshop enables online returns, which is a much simpler and faster option. Research has shown that almost 60% of buyers prefer an online approach to information related to returns. Besides, a third of them will more likely choose a B2B webshop that offers the possibility of online returns.
By using the same sales channel for creating orders and returning goods, you are saving time for B2B clients significantly. This way, you are making the best out of a situation that is often perceived by buyers as rather complicated and often as a negative user experience.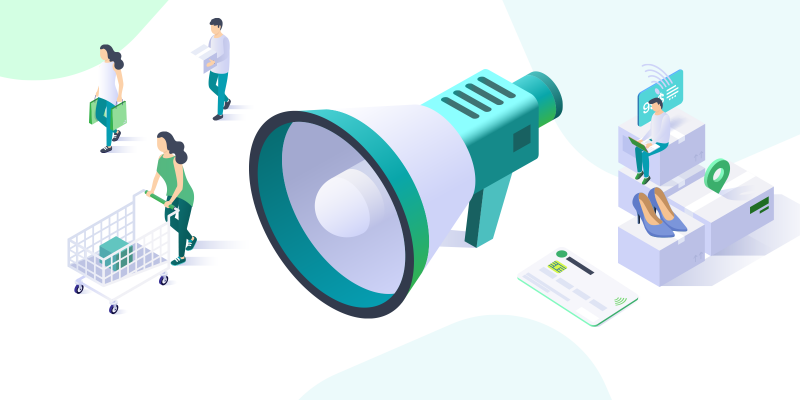 How to solve problems in the supply chain?
The coronavirus pandemic led to a huge demand for certain products. But, due to strict safety measures in the transport of goods and services, it has simultaneously caused many problems in the supply chain. Here's how to deal with such problems.
Firstly, optimize features and the stability of the B2B webshop to handle an increased number of orders more easily. In order to deal with delays in the supply chain and ensure that they have the smallest impact possible on the buyers, make sure to do the following:
Display updated prices and a real-time inventory condition
Enable buyers to track the delivery process
If a certain product isn't currently available, provide information on when will it be available
Introduce safety measures to protect your employees and buyers
Namely, although B2B online selling significantly reduces physical contact, it protects your clients and the sales team only up to a certain extent. At the end of the day, your employees have to check supply storage again and get the products ready for delivery.
Introducing safety measures and becoming informed on different ways products can be delivered instills a certain amount of trust that your clients definitely need in times of a crisis.
What if you haven't had a B2B webshop until now?
In a time when more and more buyers turn to the Internet as a place for buying goods and services, B2B online selling has become an unavoidable part of providing a complete service for your buyers. But, what if you still have a physical office/shop, but not a B2B webshop also? Is it too late to start one now? Of course not!
The truth is that implementing an eCommerce platform often presents a challenge for B2B clients, mostly because of transferring and copying data located in an ERP system. However, e.g. an integrated B2B eCommerce uses data already located in the ERP system.
That means that there is no need for additional synchronizing and copying data on the inventory condition. These solutions don't require complex adjustment, they are easy to be implemented fast and they also don't require additional educations for your employees.
You are ready for sales digitalization? If you also want to offer your products via B2B eCommerce, contact us today for more information and learn everything on the latest software solutions that will help you.