Here's why B2B eCommerce and EDI are a great match
Electronic Data Interchange (EDI) system is often a cause for dilemma for B2B clients that are thinking about eCommerce.  Namely, if they are already connected via EDI with most of their clients, many of them are interested as to why should they also add a B2B web shop. First of all, we should explain that B2B eCommerce and EDI system have their own specific characteristics and completely different roles. Still, by working together they can increase the success of a B2B web shop.
Additionally, even if the largest part of your clients already has the EDI system installed, orders from clients that don't have it installed will still demand more effort and time from the sales team.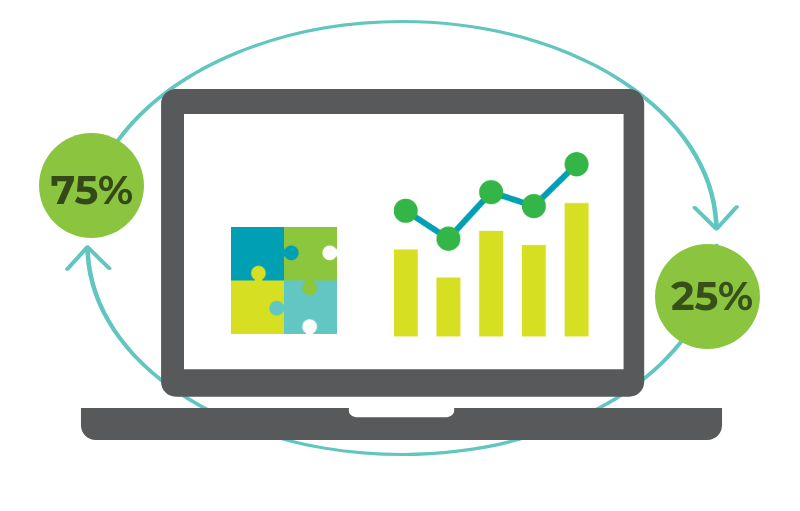 B2B eCommerce and the EDI system in effect
Today, the efficiency of manufacturing facilities of industries from all over the world greatly depend on flawless date exchange between the manufacturer and the supplier. The EDI system has proven here to be a very efficient solution, because it enables digital orders and increases speed, punctuality and the efficiency of the manufacturing process. It is being used mostly by big B2B clients that deal with large orders in their business.
Because of products being familiar in such orders, information like product descriptions, prices or product photos are enabled. But, what if you are looking for a specific alternative product? In that situation, you will need correct product specifications, which means that ordering via telephone, fax or with the help of a sales team will most likely become complicated and time consuming. That's where B2B eCommerce steps in.
How do B2B eCommerce and the EDI system mutually complement each other?
One of the biggest advantages of a B2B web shop is that all your clients, including the ones that use Electronic Dana Interchange system, get a significantly better buying experience. Thanks to an integrated B2B eCommerce system, they can easily access information they need on available products at any time, which makes the process of creating orders easier and quicker.
The most important part of independently ordering products in B2B eCommerce is an insight into real-time inventory condition. A completely integrated eCommerce solutions enable exactly that, which is why it is impossible for a client to order a product that is currently unavailable.
An integrated B2B web shop also guarantees that a client will create an order according to agreed terms of collaboration, such as an agreed order minimum or maximum. Also, clients can see other specific terms, such as adjusted price lists or special discounts.
Only a B2B web shop that displays this data accurately and promptly can become a self-service portal for B2B clients. They can create orders in just a few steps without the help of a representative from the sales team.
Unlike the EDI system, an integrated B2B eCommerce encourages and helps clients to get to new products. That way it significantly helps in utilizing the cross-selling and up-selling possibilities in sales.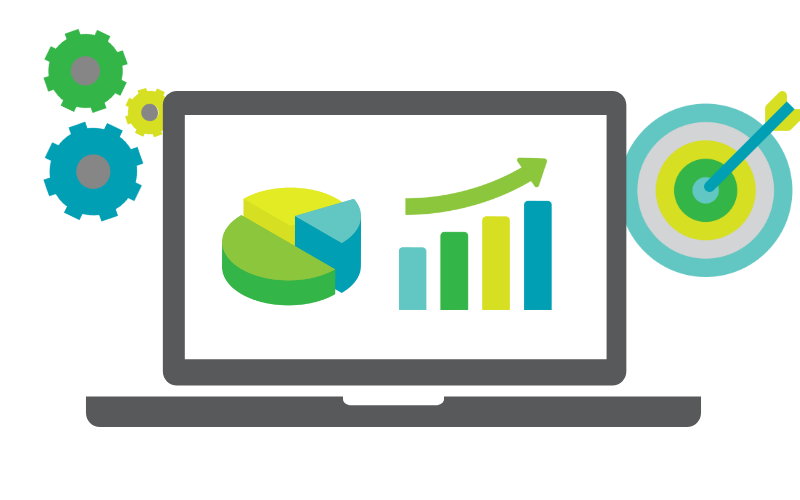 B2B eCommerce and the EDI system in numbers
B2B companies that use the EDI system, process about 75% of their orders with its help. Thus, in most cases, only 25% of their orders leave space for B2B eCommerce.
Although that percentage doesn't seem that high at first, it means that 25% of clients are limited to creating orders via phone, fax or with the help of a sales team, which is very time consuming. That also means a lot of extra work for the sales team. Processing that 25% of orders via a B2B web shop enables significant time and money savings, and a user experience on a whole new level.
Mutual functioning of the EDI system and B2B eCommerce simplifies buying for your customers. B2B eCommerce comes in where the EDI is simply not enough and vice versa. Regardless of being in minority, clients without the EDI system require the most time and engagement form the sales team. With the help of an integrated B2B web shop, not only will you take "take care" of such clients, but you will also profit from the group of buyers that would otherwise be left out.
Are you ready for the digitalization of sales after learning about the advantages of connecting B2B eCommerce with the EDI system? If you also want to offer your products via B2B eCommerce, contact us for more information and learn everything on the latest solution that will help you.