Top 5 advice for a successful B2B web shop
Run a successful B2B web shop does not have to be complicated. Of course, the whole story is on a lot of variables and data to "switch" in the cloud version. But in fact, the whole process is based on one very simple question – how to attract online customers.
It's no longer an issue whether you need a B2B web shop, but what is the best way to accustom your clients to a new Internet market.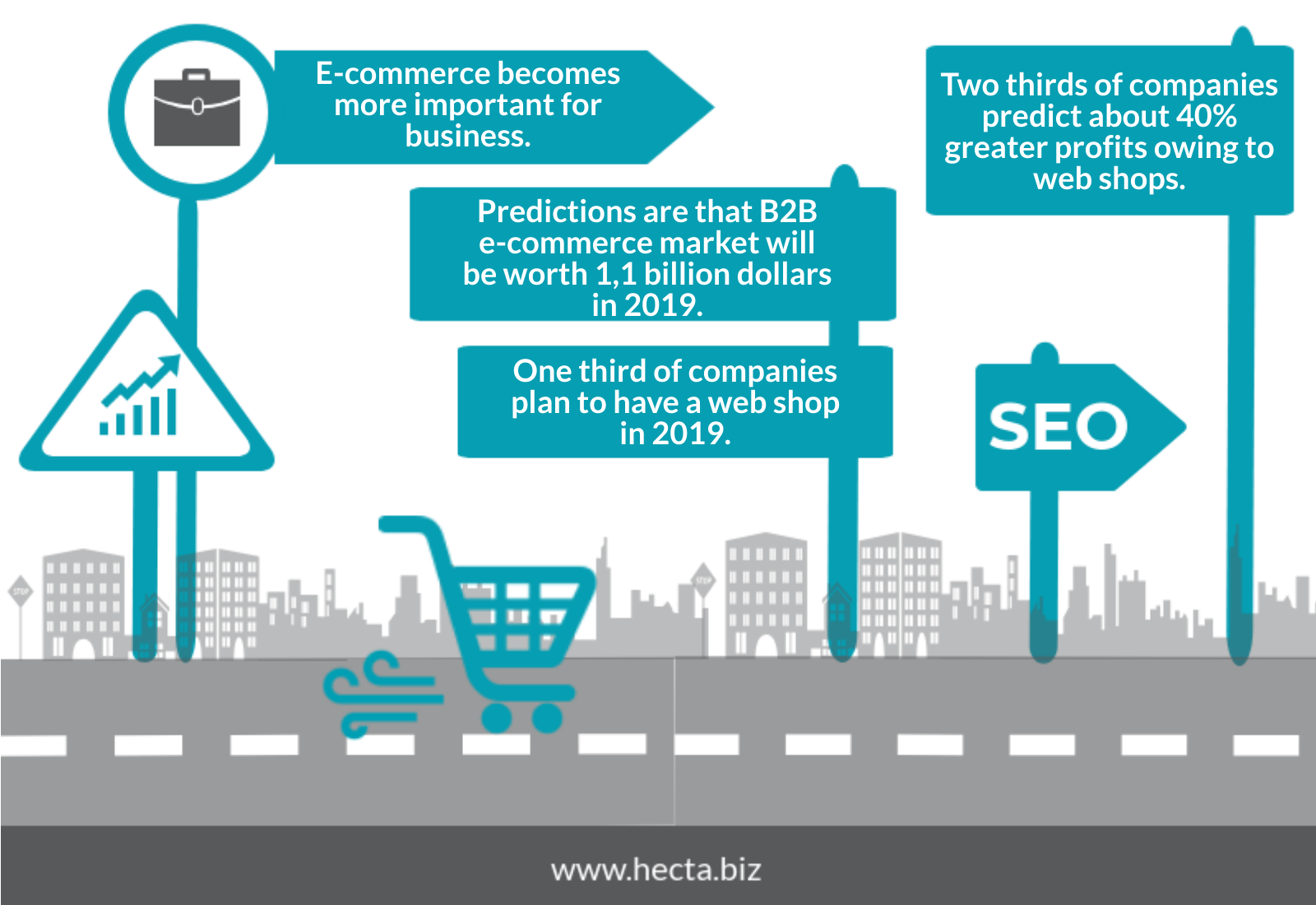 Why should B2B clients shop online?
Although advantages of Internet wholesale are indeed numerous, the fact is that sellers and clients in wholesale in the Croatian market are still quite conservative.
B2B eCommerce advices will help you to better "arrange" a B2B web shop, but first you have to answer one basic question – why should your B2B clients shop online? If you don't have an answer then it will be difficult for you to persuade a "traditional" buyer to follow you into the online market also.
Buyers appreciate simplicity
According to research, there are three main reasons why your B2B clients would opt for online shopping:
The simplicity of online shopping (72%)
Better transparency and accessibility to online catalogues (52%)
Real-time information on the condition of the stock and delivery time (42%)
If you also consider the detailed information on products, the possibility of reviewing previous orders or access to online catalogues, it becomes clear why B2B clients choose eCommerce, doesn't it? To put it simply – convenience! In a B2B web shop, shopping is quicker and simpler. How to use this information for a successful B2B web shop? These 5 advices could help you:
#1 Announce your plans
Snail mail or a regular e-mail are both excellent ways to announce to your existing clients that they will soon be able to also shop in Your B2B web shop. This shows the time and effort invested in creating the best possible service for your clients. Be informal, concise and clear on what Your B2B web shop offers and why should they visit it. Provide a link to your best-selling products and appeal to their interest.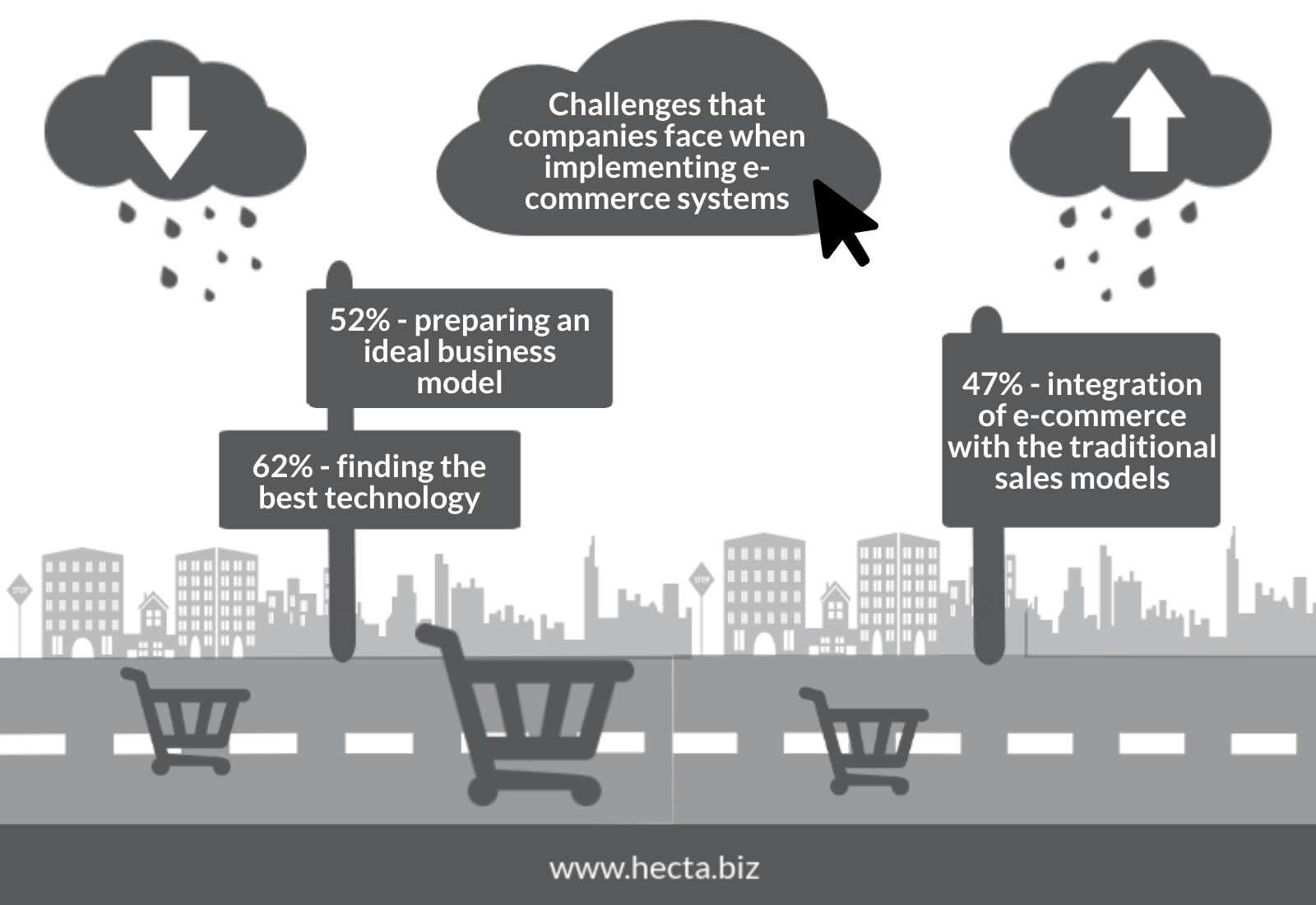 #2 Video demos
Clients appreciate clear instructions. Make an instructional video on how to order through B2B eCommerce and send it via e-mail. Besides being useful, these types of materials also aid in product branding and attracting new clients.
#3 Special web shop discounts
A successful B2B web shop encourages clients to buy also through special discounts. There are other simple ways to influence changes in consumer habits and one of them is free shipping for products costing above a certain amount in the web shop. This way your buyers will more likely opt for a single order with a larger number of articles rather than several single orders of less value.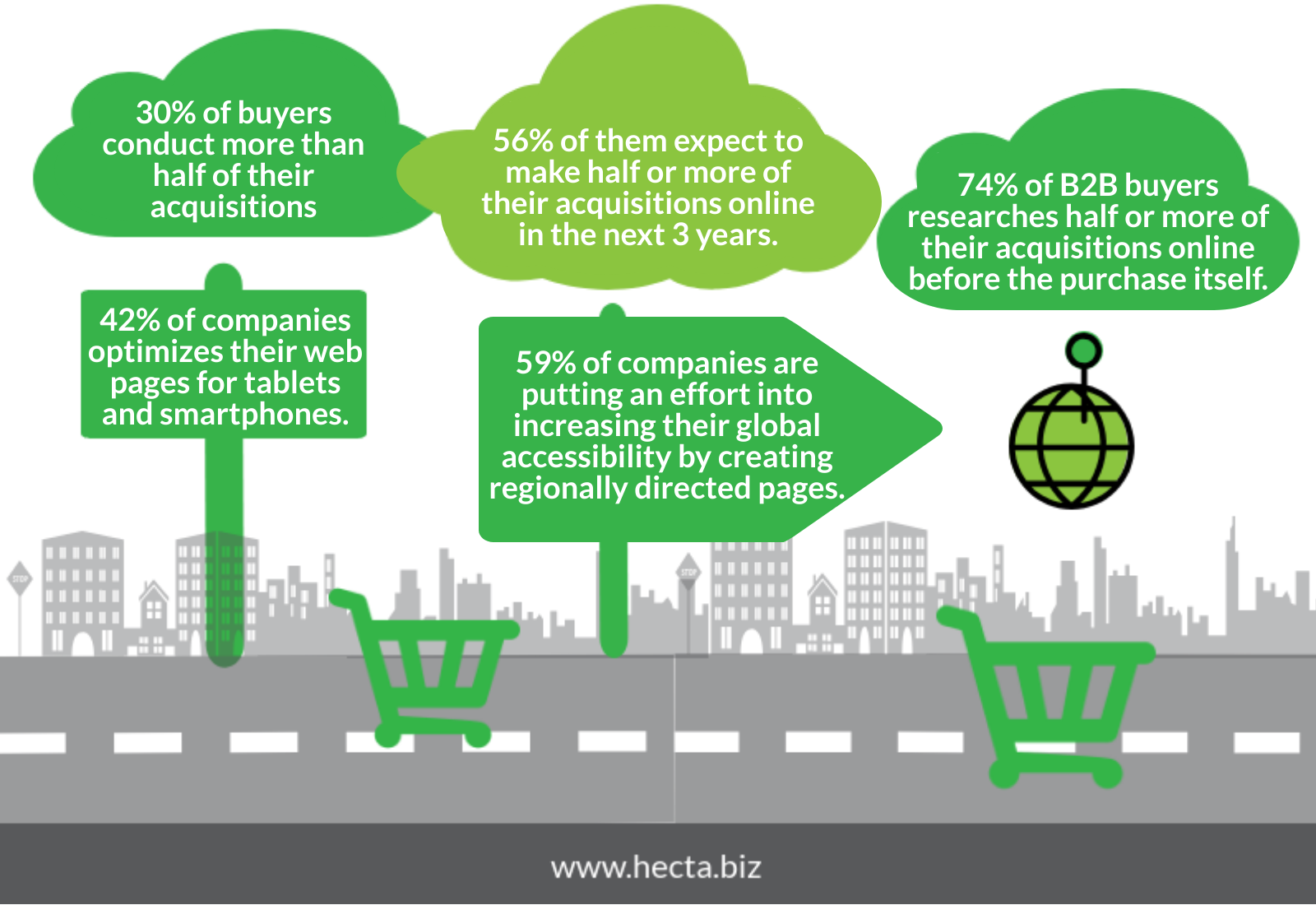 #4 Educate Your sales representatives
If you wish to display all advantages of B2B eCommerce, then your sales representatives have to know everything on how a web shop works. So, they can show a client how to create an online order on sight.
Once the ordering becomes quicker and simpler, sales representatives can devote time to ensuring better sales results and an additional advantage is getting direct feedback on the user experience of shopping online.
#5 Personalized marketing
One thing is certain – your buyers are looking for a unique and personalized offer that will satisfy all their needs. In the online wholesale it is easy to make personalized product catalogues or to suggest new products based on earlier orders. By having this individualized approach, you are showing your clients they are important to you.
To sum it up. Be patient and don't get discouraged by the fact that you can't draw all your clients into online shopping initially. The most important thing for a successful B2B web shop is for your clients to realize all the benefits it offers and to provide them with the opportunity to assure themselves.
We know the easiest way to do it. Contact us and ask for your free demo version of the HECTA B2B eCommerce system – the only 100% integrated system for the Microsoft Dynamics NAV.